Want to see something hilariously funny?
These are pictures from my sister's wedding which is what accidentally started our wedding photography business! It's crazy how much I've learned since this time. As cheesy as it is, I even did the selective coloring horror. I now quiver in disgust at all selective coloring, but even I am guilty of having tried this awful PS trick before!
Fortunately for me - I wasn't hired to shoot her wedding, I just had fun running around in my bridesmaid dress snapping pictures!
So without further ado, I present my first wedding ever!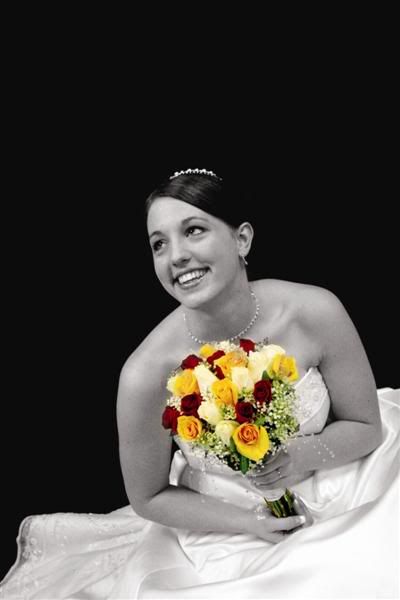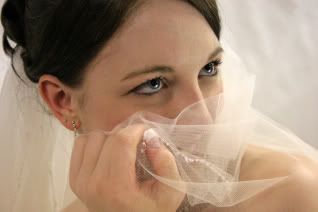 And then for photos of their pre-wedding engagement session done at Christmas. I got my 20D as a Christmas/Birthday/rest-of-my-life-I'll-never-get-a-present-again present and needed some one to practice on! So Taleah and Jeremy happily volunteered to get "Engagement Photos" done. I think they turned out pretty decent considering I had only really ever shot with film before!
(Sorry I can't make the pictures bigger!)